REGIOSELECTIVE CONSTRUCTION OF N2-ACYL-C4-ARYLAMINOIMIDAZOLES
Abstract
I have worked on developing methodology towards N2-acyl-C4-arylaminoimidazoles, a class of compounds inspired by the marine alkaloid naamidine A (NA) (Figure 1). The library of 2-acylaminoimidazoles designed to mimic the zinc-chelating siderophore NA were included in a university-wide small molecule screen against chemoresistant pleural effusion cells. From this library, zinaamidole (ZNA) was identified as a scaffold that induced selective toxicity in transformed cell lines.1ZNA analogs were investigated in order to improve ZNA's poor solubility and reduce high clearance rates.Previous methods used in the synthesis of ZNA analogs relied on a metal or base-catalyzed hydroamination of propargylguanidines.2 The formation of regioisomers of ZNA were explored due to the similar zinc-binding topology.  Our previous synthesis did not afford these regioisomers due to the 5-exo-dig cyclization of the propargylguanidines. Our synthesis (Scheme 1) of these ZNA analogs began with the Weinreb amidation of Nmethyl Boc-protected amino acids. Nucleophilic addition of Grignard reagents allowed for the formation of the αamino ketones, which were subsequently deprotected. Guanylation chemistry with cyanobenzamides developed in the Looper lab then allowed for the formation of the monoacylguanidine, which cyclized to the silyl hemiaminal (confirmed by x-ray crystallography). Treatment of this intermediate with strong acid then afforded the desired aminoimidazole. This chemistry enabled the construction of a library of 16 analogs, which are currently being evaluated in dose-response assays in MCF-7 (breast cancer) and MCF-10A (untransformed breast tissue) cell lines.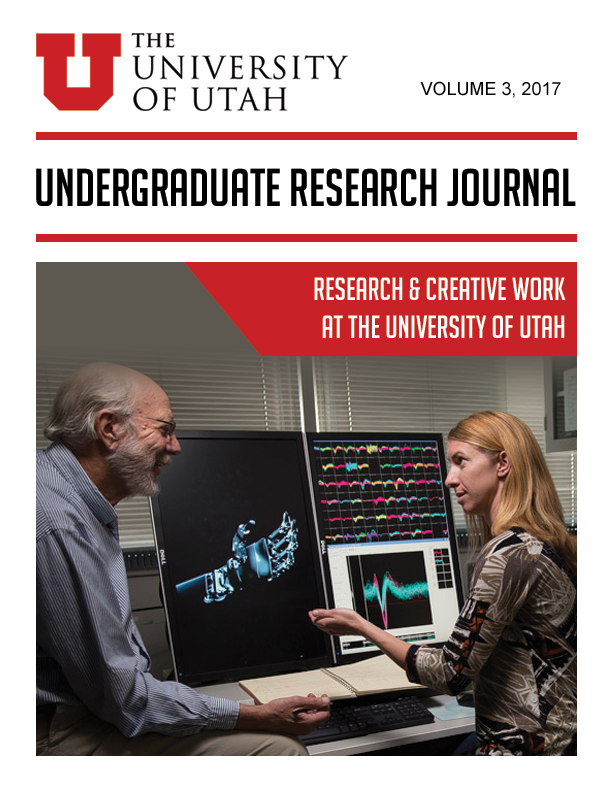 Section
College of Science
Keywords
2-aminoimidazole; guanidine; zinaamidole
Authors who submit to this journal must agree to the following terms:

a) Authors retain copyright over their work, while allowing the conference to place this unpublished work under a Creative Commons Attribution License, which allows others to freely access, use, and share the work, with an acknowledgement of the work's authorship and its initial presentation at this conference.

b) Authors are able to waive the terms of the CC license and enter into separate, additional contractual arrangements for the non-exclusive distribution and subsequent publication of this work (e.g., publish a revised version in a journal, post it to an institutional repository or publish it in a book), with an acknowledgement of its initial presentation at this conference.

c) In addition, authors are encouraged to post and share their work online (e.g., in institutional repositories or on their website) at any point before and after the conference.
d) The Author grants Marriott Library the nonexclusive, perpetual, worldwide, irrevocable right to reproduce, distribute, display, publish, archive, preserve, digitize, transcribe, translate, provide access and transmit their work (in whole or in part) for any non-commercial purpose including but not limited to archiving, academic research, and marketing in such tangible electronic formats as may be in existence now or hereafter developed.
e) Marriott Library may elect, in its sole discretion, not to exercise the rights granted herein.
f) Author shall retain copyright in and to the Work and Marriott Library shall provide proper attribution in its exercise of the rights granted herein.
g) Author is solely responsible and will indemnify and hold Marriott Library and/or the University of Utah harmless for any third party claims related to the Work as submitted for publication.