DIY IN FAMILY LAW: A CASE STUDY OF A BRIEF ADVICE CLINIC FOR PRO SE LITIGANTS
Abstract
Who are the individuals who utilize brief advice clinics? Are they the middle-income educated who take pride in self-advocacy? The moderate-income who, in this age of increasing income inequality, pinch pennies by not hiring private counsel? Or the very poor who do not have access to free legal services after these services have been slashed? And whatever the demographics of the clinic clients, how well does the brief advice clinic meet their needs? This case study of a free brief advice clinic in Salt Lake City, Utah answers these questions and more. What emerges is a portrait of very low-income individuals trying to handle complex, often contested cases on their own. Though highly grateful for the free clinic in the exit interviews, their frustrations rise as the referrals to legal aid prove unhelpful and the challenge of drafting their own court documents proves more substantial than they and their advisers had imagined. This study highlights honorable efforts by volunteer law students and expert family lawyers, but identifies gaps and weaknesses in the public's access to justice.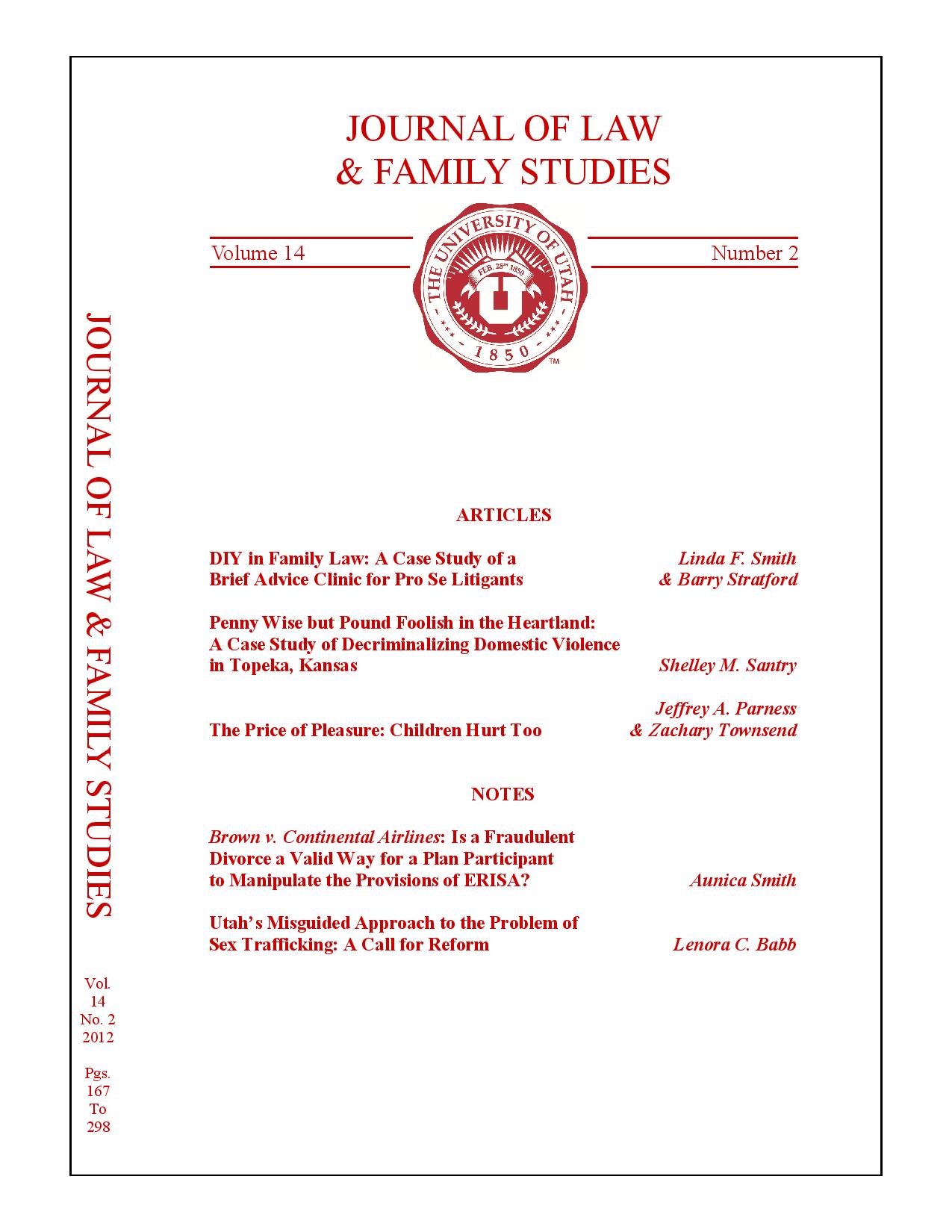 Copyright Utah Law Review All Rights Reserved.
Authors who publish with this journal agree to the following terms:
Authors retain copyright and grant the journal right of first publication with the work simultaneously licensed under a Creative Commons Attribution License that allows others to share the work with an acknowledgement of the work's authorship and initial publication in this journal.
Authors are able to enter into separate, additional contractual arrangements for the non-exclusive distribution of the journal's published version of the work (e.g., post it to an institutional repository or publish it in a book), with an acknowledgement of its initial publication in this journal.
Authors are permitted and encouraged to post their work online (e.g., in institutional repositories or on their website) prior to and during the submission process, as it can lead to productive exchanges, as well as earlier and greater citation of published work (See The Effect of Open Access).