Getting out of a Sticky Situation: Developing a New System to Remove Matrix and Clean Fossils from the La Brea Tar Pits
Tania Collas

Chris Stavroudis
Abstract
The La Brea Tar Pits and Museum are part of the Natural History Museum of Los Angeles County family of museums. In addition to the La Brea Tar Pits Museum, which houses one of the world's largest and most diverse collections of Late Pleistocene fossils, the Rancho La Brea site surrounding the museum contains the only consistently-active urban Ice Age asphalt-seep excavations in the world. The matrix, the material that is excavated, is a combination of tar, sediments, and ice-age fossils ranging in scale from mammoths to insects.
 
During excavation, matrix is removed from larger fossils mechanically and with locally applied solvent. To retrieve smaller fossils, a section of matrix is placed into a fine mesh sieve and the tar is dissolved and washed out with solvent, leaving the sand and fossils. Volunteers and staff remove small and micro-fossils from the washed sand for characterization and study.
 
Recently, we decided to re-evaluate our fossil cleaning methods and develop a greener, safer system that would help protect the health and safety of Tar Pits fossil preparators while aligning with the museum's focus on sustainability. We are working in collaboration with Barbara and Edward Kanegsberg*, editors of the book Handbook for Critical Cleaning, to formulate a better strategy for both cleaning larger fossils and for separating the sediment and fossils from the matrix. Our goal is to replace the current cleaning protocol with a new, environmentally-friendlier and healthier system that will generate much less waste, allow for solvent re-use, and potentially speed the cleaning process.
 
*In the critical cleaning community, they are known as "the Cleaning Lady and the Rocket Scientist.
Click on Video link on the right to view presentation.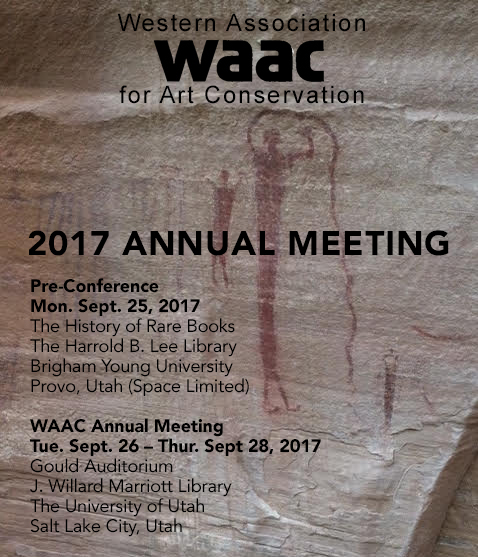 How to Cite
COLLAS, Tania; STAVROUDIS, Chris. Getting out of a Sticky Situation: Developing a New System to Remove Matrix and Clean Fossils from the La Brea Tar Pits.
Selected Proceedings of Advances in Conservation
, [S.l.], nov. 2017. Available at: <
https://epubs.utah.edu/index.php/waac/article/view/3997
>. Date accessed: 06 june 2023.