Old School Meets New School: Fundamentals of a Successful Training Partnership
Debra Evans

Paper Conservator, Fine Arts Museums of San Francisco

Anisha Gupta

Paper Conservators, Fine Arts Museums of San Francisco
Abstract
For over forty years, the paper conservation lab at the Legion of Honor has provided training opportunities for an international group of over sixty conservators.  At the same time, these interns and fellows have brought up-to-date conservation information to the resident Legion conservators. This philosophy of mutual education is at the core of the program's success, as is the idea that success will be greater if there are high expectations from students and mentors. 
 
Important tenets of our program include:
Concentrated treatment experience. An internship is the ideal time for focused expansion of treatment skills.
Works conserved should be important. Confidence soars when interns are trusted to work on important objects rather than ones of lesser value in study collections.
Connections with staff members. Interns are included in meetings and interactions with curators, registrars, technicians, development staff, etc.
Interns are expected to represent conservation in museum forums including tours, lectures, blogs, and social media.
Professional Publication and Presentation. Interns are encouraged to present at conservation conferences
Lab legacy. Every intern is required to make a lab improvement that is useful for future lab denizens. This legacy is a way to honor our alumni.
Conservation should be fun. We're not in this for the money.
 
The two authors represent a training span of close to forty years and will describe the synergy that takes place when old school combines with new school, when new capabilities in analytical, digital, and preventive methodologies merge with long established treatment and connoisseurship skills.
Click on Video link on the right to view presentation.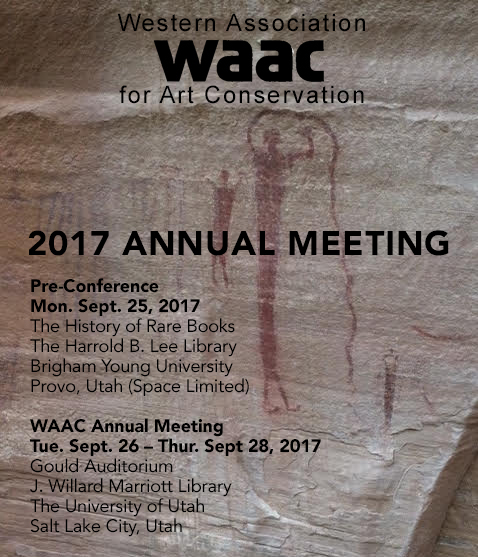 How to Cite
EVANS, Debra; GUPTA, Anisha. Old School Meets New School: Fundamentals of a Successful Training Partnership.
Selected Proceedings of Advances in Conservation
, [S.l.], nov. 2017. Available at: <
https://epubs.utah.edu/index.php/waac/article/view/4004
>. Date accessed: 07 june 2023.