Coming in from the Cold: Considerations for Equipment Selection, Operation, and the Development of Cleaning Parameters for Dry-Ice Blasting
William Hoffman

Conservation Project Manager & Senior Conservator, USS Monitor Project, The Mariners' Museum, VA
Abstract
In the spring of 2013, conservators within The Batten Conservation Complex (BCC) at The Mariners' Museum and Park (TMMP) in Newport News, Virginia began looking into the application of dry-ice cleaning for the removal of corrosion on wrought iron artifacts recovered from the wreck site of the Civil War Ironclad USS Monitor. Although the technology had been used in industry for several decades and had started to be researched within the conservation field, detailed information was limited on the types of dry-ice blasting equipment available as well as the operating requirements and limitations of the machinery. Furthermore, research on blasting technique and a developed procedure to identify safe cleaning parameters was also unavailable. Therefore, conservators at the BCC experimented with several blasting units and compressor systems along with investigating different blasting nozzles and various forms of carbon dioxide (CO2) media. The results of this experimentation enabled the conservation staff to gain a better understating of the dry-ice blasting process and design a blasting system adequate for its needs. Once, the blasting equipment was identified, a sample testing procedure was developed to determine safe clean parameters using a custom-made testing apparatus coupled with before and after cleaning photographs of sample material using a HYROX microscope.  Successful cleaning test results for corrosion removal on wrought iron led TMMP to seek grant funding to purchase a blasting system. Since April of 2016, dry-ice blasting has been regularly employed within the BCC with additional research being conducted to develop effective cleaning parameters for cast iron and copper alloys.
 
This presentation will provide an overview of the dry-ice blasting process and give insight into some of the considerations that need to be made when selecting and operating dry-ice blasting equipment. Additionally, a description of the method developed to identify safe cleaning parameters will also be given.
Click on Video link on the right to view presentation.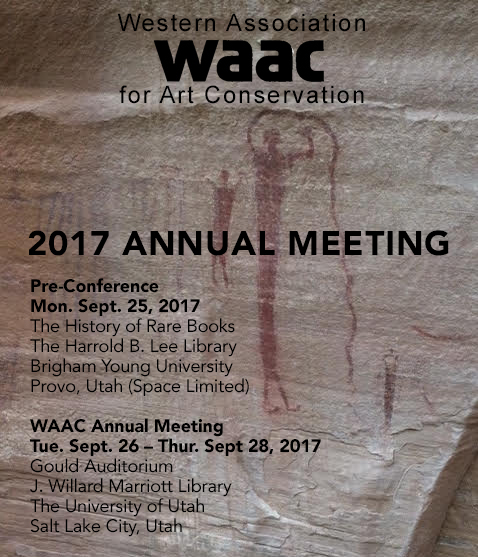 How to Cite
HOFFMAN, William. Coming in from the Cold: Considerations for Equipment Selection, Operation, and the Development of Cleaning Parameters for Dry-Ice Blasting.
Selected Proceedings of Advances in Conservation
, [S.l.], nov. 2017. Available at: <
https://epubs.utah.edu/index.php/waac/article/view/4012
>. Date accessed: 28 may 2023.