Grotesque Discoveries and Divisions in W.S. Merwin's "The Folding Cliffs"
Abstract
The epic narrative poem "The Folding Cliffs" by W.S. Merwin reflects the idea of truth as a grotesque and divisive concept.  Because "The Folding Cliffs" is based on historical accounts and oral tradition, it could be posited that it is a nonfiction work or at the very least "based on a true story". This paper examines the concepts of truth and the grotesque and the innate relationship between the two. Establishing a definition of the grotesque, based on the ideas of Wolfgang Kayser, I identify four principles of the grotesque and use them as a lens for reading Merwin's work. The concept that truth is distorted has become especially pertinent in light of the emergence of creative-nonfiction and the debate over what constitutes truth. Using Merwin's piece as a vessel, I argue that truth is a fallacious concept, and that all so-called truths are fleeting and influenced by experiences and imagination.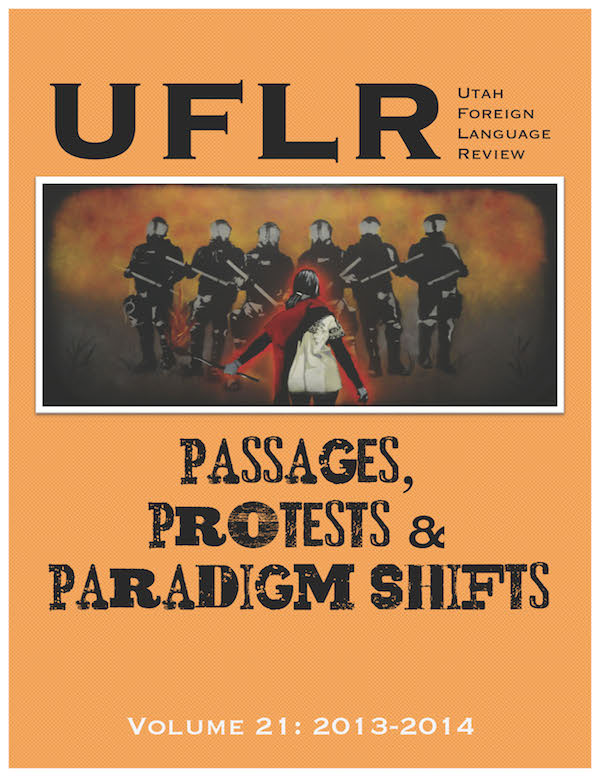 Keywords
Merwin; Grotesque; Folding Cliffs
UFLR is released under a Creative Commons Attribution-NoDerivs 3.0 Unported License:
Attribution — You must attribute the work in the manner specified by the author or licensor (but not in any way that suggests that they endorse you or your use of the work).
No Derivative Works — You may not alter, transform, or build upon this work.
For more information on the Creative Commons Attribution-NoDerivs 3.0 Unported License, please visit: http://creativecommons.org/licenses/by-nd/3.0/
UFLR does not retain any copyright to the authors' original work. As per the Creative Commons Attribution-NoDerivs 3.0 Unported License, you may may use portions of the articles published herein with proper attribution as published in UFLR. As UFLR does not retain the copyright to the author's original work, anyone interested in republishing or altering the original work in any way must contact the author or indicated right holder directly for permission.