El espectáculo de la violencia como denuncia social en La virgen de los sicarios, de Fernando Vallejo
Abstract
En este ensayo analizo el uso que Fernando Vallejo hace del espectáculo literario para evidenciar el fenómeno de la violencia a través de su novela La Virgen de los Sicarios (1998). Desde mi punto de vista, este texto funciona como una forma de protesta social a través de la cual el autor denuncia el grave problema de la violencia a través de una de sus representaciones más espectaculares de Colombia: los sicarios. Por lo tanto, sostengo que la estética de la violencia vallejiana es producto no solamente de un sistema económico y político corrupto, sino también el resultado de la relación entre los espectadores de la violencia y la violencia representada a través del espectáculo. Además, el narrador elige mostrar dicho espectáculo violento por medio de un punto de vista del mundo más que despiadado, descarado. En este análisis propongo que Fernando Vallejo decide evidenciar la cruda realidad de su país a través de un narrador apático ante la miseria y el dolor humanos; un alter ego que denuncia a las altas esferas del poder, así como también a una sociedad que se ha vuelto indiferente al sufrimiento, la pobreza, el dolor humano y la muerte. En La virgen de los sicarios, Fernando Vallejo utiliza el espectáculo como un "aparador mediático" que muestra una realidad violenta sin ningún pudor; para llevar a cabo este análisis, utilizaré como apoyo teórico las ideas de La sociedad del espectáculo de Guy Debord (1967), así como el texto de Jacques Ranciѐre: El espectador emancipado 2008).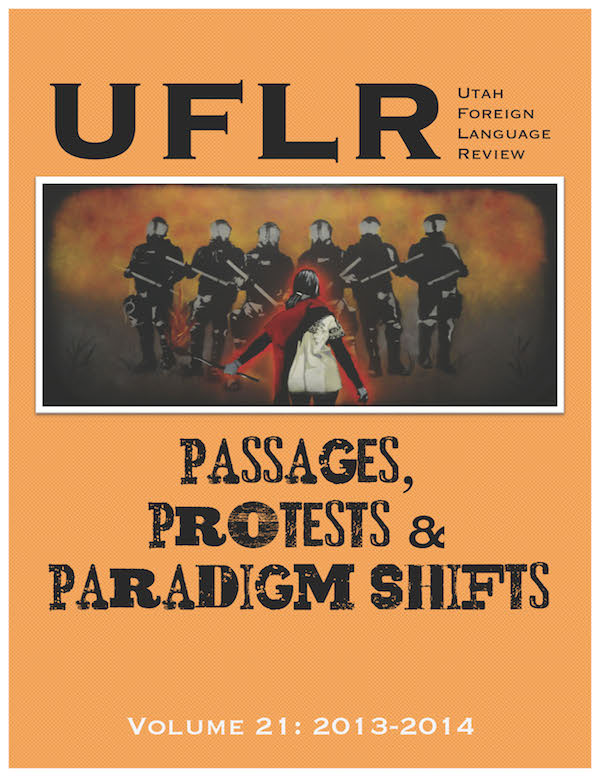 How to Cite
. El espectáculo de la violencia como denuncia social en La virgen de los sicarios, de Fernando Vallejo.
Utah Foreign Language Review
, [S.l.], v. 21, may 2014. ISSN 2165-4905. Available at: <
https://epubs.utah.edu/index.php/uflr/article/view/1180
>. Date accessed: 04 oct. 2022.
Keywords
Vallejo; violence
UFLR is released under a Creative Commons Attribution-NoDerivs 3.0 Unported License:
Attribution — You must attribute the work in the manner specified by the author or licensor (but not in any way that suggests that they endorse you or your use of the work).
No Derivative Works — You may not alter, transform, or build upon this work.
For more information on the Creative Commons Attribution-NoDerivs 3.0 Unported License, please visit: http://creativecommons.org/licenses/by-nd/3.0/
UFLR does not retain any copyright to the authors' original work. As per the Creative Commons Attribution-NoDerivs 3.0 Unported License, you may may use portions of the articles published herein with proper attribution as published in UFLR. As UFLR does not retain the copyright to the author's original work, anyone interested in republishing or altering the original work in any way must contact the author or indicated right holder directly for permission.