Performing the Chicano (Homo)erotic in Richard Rodriguez's Hunger of Memory
Abstract
Richard Rodriguez's essay style autobiography, Hunger of Memory (1981), narrates the story of a young Mexican American who finds success through education.1 However, this education comes at a cost, which is the alienation from his family and from his Mexican culture and identity. As Rodriguez retraces his nostalgic past in this intellectual coming of age narrative, he realizes that it is not solely the memory of his childhood for which he hungers, but also a connection with the present and a desire to live a more passionate life. The dilemma of his static existence is a motif that surfaces throughout the text and it is often symbolized by the pressure Rodriguez feels to make choices: He must choose between the intimacy of family life and the isolating ivory tower of education, between his private identity bound by family secrets and the public persona who dares to write of those secrets, and between the distinct polarities of working with his mind, but wanting to work with his body.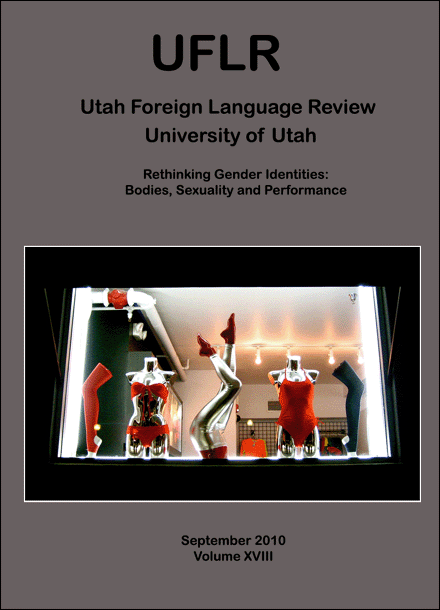 Keywords
Mexican American, Chicano, Education
UFLR is released under a Creative Commons Attribution-NoDerivs 3.0 Unported License:
Attribution — You must attribute the work in the manner specified by the author or licensor (but not in any way that suggests that they endorse you or your use of the work).
No Derivative Works — You may not alter, transform, or build upon this work.
For more information on the Creative Commons Attribution-NoDerivs 3.0 Unported License, please visit: http://creativecommons.org/licenses/by-nd/3.0/
UFLR does not retain any copyright to the authors' original work. As per the Creative Commons Attribution-NoDerivs 3.0 Unported License, you may may use portions of the articles published herein with proper attribution as published in UFLR. As UFLR does not retain the copyright to the author's original work, anyone interested in republishing or altering the original work in any way must contact the author or indicated right holder directly for permission.