Multi-faceted Me: Why Media Must Drop its Stifling Female Stereotypes
Abstract
Women face gross misrepresentation in media today. In this essay I argue that the fight against misrepresentation has gone on for millennia and constitutes an integral part of the process of feminine identity formation. Women form their sense of self-worth and legitimate purpose in spite of the media's degrading and dismissive treatment. Establishing legitimacy in the face demeaning media depictions is a formative process for a woman, challenging her to ask weighty questions ("What is my role?") and seek true self-awareness ("Does this depiction describe how I feel?"). Media depicts women as static objects, but the feminine experience is a turbulent one. Media implies that if woman does not look [perfect] or feel [nothing] like the woman in the image, she is abnormal. All women navigate mass media while searching for their feminine identity. This journey represents a vast realm of shared experience that crosses cultural and geographic boundaries. Too often, though, women navigate mass media alone, and the cacophony of mixed messages bears down on a woman's consciousness unchallenged. There is an opportunity to fight fire with fire though: women can use media as a means to connect women to other women who face the same daily challenges inherent to the female experience and provide them with a sense of solidarity. By claiming a seat at the production table, participating more fully in the media sphere and promoting legitimate portrayals of the variations in the feminine experience, women can turn media into a tool for finding answers and gaining confidence.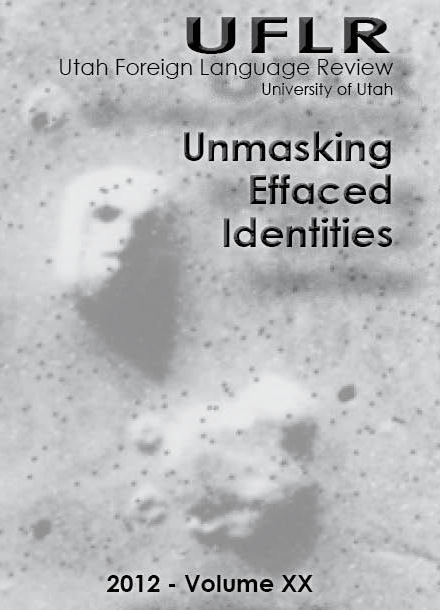 Keywords
Media, Female Stereotypes
UFLR is released under a Creative Commons Attribution-NoDerivs 3.0 Unported License:
Attribution — You must attribute the work in the manner specified by the author or licensor (but not in any way that suggests that they endorse you or your use of the work).
No Derivative Works — You may not alter, transform, or build upon this work.
For more information on the Creative Commons Attribution-NoDerivs 3.0 Unported License, please visit: http://creativecommons.org/licenses/by-nd/3.0/
UFLR does not retain any copyright to the authors' original work. As per the Creative Commons Attribution-NoDerivs 3.0 Unported License, you may may use portions of the articles published herein with proper attribution as published in UFLR. As UFLR does not retain the copyright to the author's original work, anyone interested in republishing or altering the original work in any way must contact the author or indicated right holder directly for permission.