Language, Corporeality and Identity in the work of Ángela Figuera Áymerich
Abstract
Este ensayo analiza la evolución de la obra de la poeta española Ángela Figuera Áymerich en relación a la función y representación del cuerpo en su poesía y la manera en que esto se conjuga con los otros aspectos innegables de su obra, el compromiso social y la denuncia.  Por medio de una relectura de la obra de esta autora se pretende demostrar que en las diferentes etapas de su creación literaria, la poeta reta la construcción social del cuerpo femenino y se sirve de ello para crear un espacio de articulación de su discurso. Desde este espacio Figuera realiza su crítica tanto en  contra de su condición de opresión como de la realidad social de esa época. Figuera se identifica con las masas subyugadas y su denuncia se transforma en un clamor que insta a las generaciones presentes y futuras a tomar acción que genere un cambio en su porvenir. El análisis conjuga aspectos que tratan al cuerpo como texto bajo la luz de teóricas como Hélène Cixous, quien propone que la mujer debe escribir con su cuerpo a fin de liberar ese subconsciente que ha estado reprimido por el discurso falogocéntrico.  De igual manera el estudio se apoyará en argumentos de la crítica Toril Moi en su aseveración de que no existe un sujeto femenino fundamental, buscando demostrar que la obra de Figuera no es un reflejo de lo que varios teóricos y críticos conciben como "la escritura femenina" sino de la escritura de un sujeto dentro de un específico contexto histórico, temporal, social, político, y religioso, la misma que siguiendo la teoría de Julia Kristeva, se manifiesta como una escritura contestaria.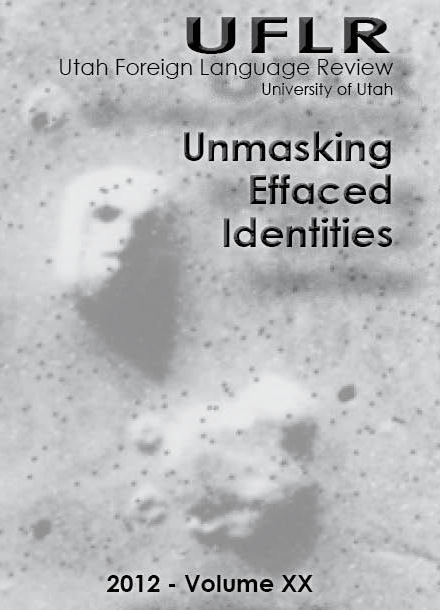 Keywords
poetry; language; body; text; corporeality; subversion; women; identity; 20th century Spain
UFLR is released under a Creative Commons Attribution-NoDerivs 3.0 Unported License:
Attribution — You must attribute the work in the manner specified by the author or licensor (but not in any way that suggests that they endorse you or your use of the work).
No Derivative Works — You may not alter, transform, or build upon this work.
For more information on the Creative Commons Attribution-NoDerivs 3.0 Unported License, please visit: http://creativecommons.org/licenses/by-nd/3.0/
UFLR does not retain any copyright to the authors' original work. As per the Creative Commons Attribution-NoDerivs 3.0 Unported License, you may may use portions of the articles published herein with proper attribution as published in UFLR. As UFLR does not retain the copyright to the author's original work, anyone interested in republishing or altering the original work in any way must contact the author or indicated right holder directly for permission.